Invoice Viewer
The Invoice Viewer allows users to quickly view a Customer's Invoice, in whichever format they desire (based on Invoice Transformations).
The viewer is displayed in a popup (so that you never need to navigate away from important screens), and can be reached from both the Invoice List and the Customer Cockpit.
The Invoice Viewer is comprised of 3 main parts.
---
Header
The header contains basic information pertaining to the selected Invoice, such as:
Customer Name and Customer Code
Invoice Period
Last Calculation date
Invoice Status
Last Calculated Total Value
Last Calculated Total Cost
---
View Selector

All Invoice Transformations that can apply to the current invoice (note that "Grouped" transformations are, of course, excluded here) are displayed in the selector. Any transformation/s that has/have been marked as "Default View" will appear first in the selector.

Additionally, the last item in the selector is always "Details", and this will show a raw list of all Invoice Line Items associated to this invoice.
---
View Area
Based on the selection made above, the View Area contains the output of the selected Transformation (or the grid showing all the line items)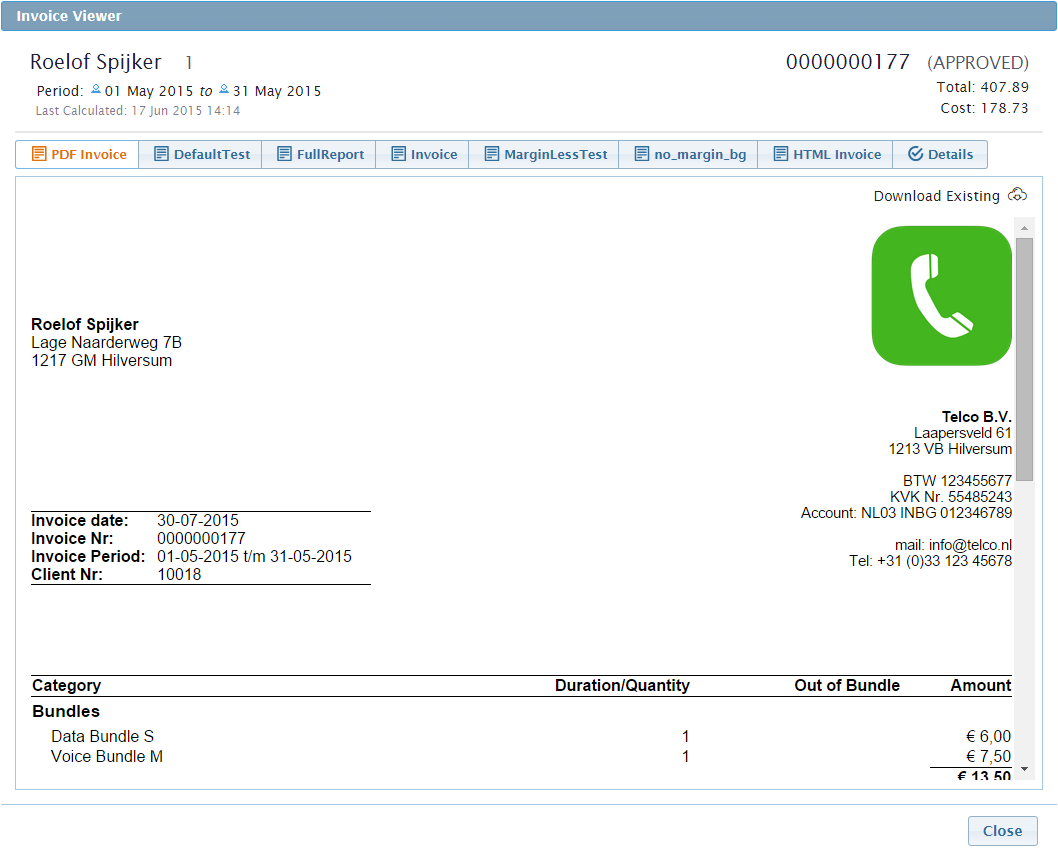 The user has the option to download a previously generated result, if the selected transformation has been run successfully and is not out of date. In this case, a
 link will appear on the top right. Clicking this will download the file.
---